Why Choose Dependable Laundry Solutions for your Preventative Maintenance Agreement?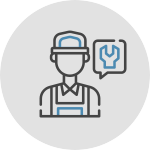 Factory trained laundry technicians, backed by Australia largest holding of OEM parts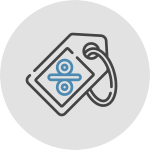 Discounts on extra labour and spare parts for the life of your Premier Maintenance Membership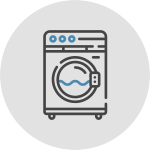 Commercial or Industrial, Washers or Dryers - we can service them all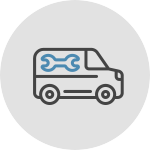 Service vans on the road fully stocked with parts and equipment to keep you running with minimal callbacks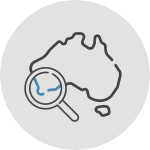 Australia Wide supplier here to help no matter where you are
Your Laundry Equipment might just be one of the hardest working parts of your business, and that is why we are here to ensure it keeps running smoothly day in and day out for you.We understand how crucial it is for any laundry business to have continual, long-lasting reliability and operating efficiency and that is why we are here to help you!
With your washers and dryers running all day long, wear and tear is bound to happen which if left unattended can cause machine break downs resulting in havoc in your laundry room! Preventative Maintenance Agreements, Scheduled Service Plans or Premier Maintenance memberships are all different terms for the same thing, a contract for periodic service on your washers and dryers to check on how they are running and includes minor fixes and adjustments to keep the units running smoothly for your peace of mind.
A good scheduled maintenance plan is critical to your business when you rely on your commercial washers and dryers all year round and that is why our Premier Maintenance Membership is designed to keep on top of the normal wear and tear in your laundry room and help keep your machines running fault free.
There are many moving parts which make up your Commercial and Industrial laundry equipment, and these parts should be checked at least every six months, sometimes more depending on how often they are used in your laundry room.
While it is impossible to completely eliminate breakdowns, our Premier Maintenance Membership, ensures the reliability and efficiency of your fully functioning laundry room.
Hear from one of our Dependable Specialists